Head Boy and Head Girl
Alfie Jopson-Head Boy
From the day I started at Tabor I knew I had made the right choice.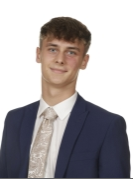 I soon made a good group of friends, who I am pleased to say I have gone onto the sixth form with. I also have good relationships with staff/teachers which I am looking forward to building on in the Sixth form.
From the start, the staff at Tabor Academy have made me feel welcome and secure, made me believe anything is possible and given me the support and encouragement to achieve my best. A good bond with my teachers, resilience and hard work helped me achieve good results at GCSE and I will take these values with me into my A-levels.
The school motto is 'Be at the right place at the right time doing the right thing' and if you follow this and are prepared to work hard there will be lots of opportunities here at Tabor Academy
When I first started at Tabor Academy, I was shy and not very confident. However, with the support of the staff my confidence has grown. I can honestly say coming to this school was one of the best decisions I have made and I am very proud to be Head Boy.
Elkie Horton-Head Girl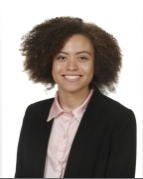 Joining Tabor Academy is a decision that I am so glad that I made. Why? Because I have had some of the best memories and experiences here. From sports day to school trips, from core science practical to meeting some of the most supportive and inspirational teachers. The difference and impact is the reason why I've chosen to stay at Tabor and attend Sixth Form.
I cannot express how knowledgeable and caring all of the teachers and staff here are, but I can guarantee you that your child will be in the best hands and guided in the right direction to stay motivated and aim for the dreams for their future, even if they doubt themselves. I myself had my doubts through my school years but every time, my teachers were there to always restore my confidence. Without them I don't know if I would have been able to achieve so much so for that I will be forever grateful.
Here at Tabor there are so many opportunities to discover your true passions, whether it be English, Art or Science. Each department has so much to offer and will go above and beyond to provide the best possible support for you. There are so many reward trips to encourage good behaviour, progress and effort but also to ensure that students get a well-deserved break from their hard work. Tabor has also previously offered trips abroad, for example some Geography students travelled to Iceland and the girls' netball team went to Barcelona to compete in matches. The best part is, they are planning to continue this now COVID restrictions have been lifted. Even though I personally didn't go on these trips, the teachers made sure the lessons are engaging so there is no fear of missing out. In one of my English lessons, I remember we moved all the chairs and tables out of the way and role-play Macbeth, it was very funny but also memorable, which was exactly the point. This helped me to remember the plot and helped we get a grade 8 or equivalent to an A* in English literature.
If I could go back in time and change one thing… I wouldn't. It truly has been the best decision for me and I want to encourage you to do the same.
Head Boy, Girl and Deputies Interviews:
What are your plans post-Sixth Form?
Elkie: I would like to go to a Russell Group University and proceed in doing medicine hopefully to later become a doctor.
Alfie: To go to university and study Physiotherapy or alternatively to go into an apprenticeship.
Lily: To go to university and study English, then work in the publishing industry.
Harrison: To go to university and study Paramedic Science with a potential university being Cambridge.
Michelle: My plans post-Sixth form is to attend university, ideally a Russell group as I want to aim high I know with revision and hard work I can get there.
What is your favourite thing about being a Sixth Form student?
Elkie: We have various responsibilities and we get a taste of what it will be like in the working world.
Alfie: It's a relaxed environment that provides responsibility and flexibility, where you can develop a personal connection with teachers.
Lily: The independence and being able to do research and study during dedicated hours individually.
Harrison: At Tabor Academy, classes are more personal with intellectual discussions; you have the ability to speak to the teacher one on one.
Michelle: My favourite part of being a Sixth Form student is the allowing of self-expression and individualism which is a breath of fresh air.
What advice would you give to new/joining sixth form members?
Elkie: To work really hard and try to get a solid foundation for the subject you know you want to continue in particular and look into a variety of courses; don't close any doors!
Alfie: To work hard and balance your time and schedule your priorities within free periods in order to excel in Sixth Form.
Lily: To get started with the work straight away, it's so easy for it to overwhelm you so staying on top of it means you don't panic last minute!
Harrison: One, keep on top of things and get things done when they come up rather than prolonging them and two, have an idea of what you want to do so you can plan ahead.
Michelle: To new external Sixth Formers, I would say to of course revise hard but to also participate eagerly in class and get to know your peers as they are going to be the ones you depend on in classes/revision.